Welcome to the Slipper Emporium!
~
Each slipper is made from fabric that I've hand-marbled and sewn with both machine and hand,
making each slip TRULY one of a kind and a way to delight in human touch.
~
Each upper is stuffed with cotton fiber (from old t-shirts). Some of the fabric is upcycled.
The soles are thin, comprised of a layer of stabilizer, cotton batting and a lil
extra under the heel spiral.
~
Please check the listed sizing with the measurements of your foot sole (toe to heel, width of ball and arch height)
as I played around quite a bit.
If you are unsure about sizing, just email me and we can figure it out.
~
✺ Email kara.hornland@gmail.com to ask any questions, clarify sizing and to purchase ✺
Payment can be made via e-transfer or paypal. 10% of each pair will be $ redistributed.
Buyers are responsible for shipping (+ if necessary return) postage, based on location.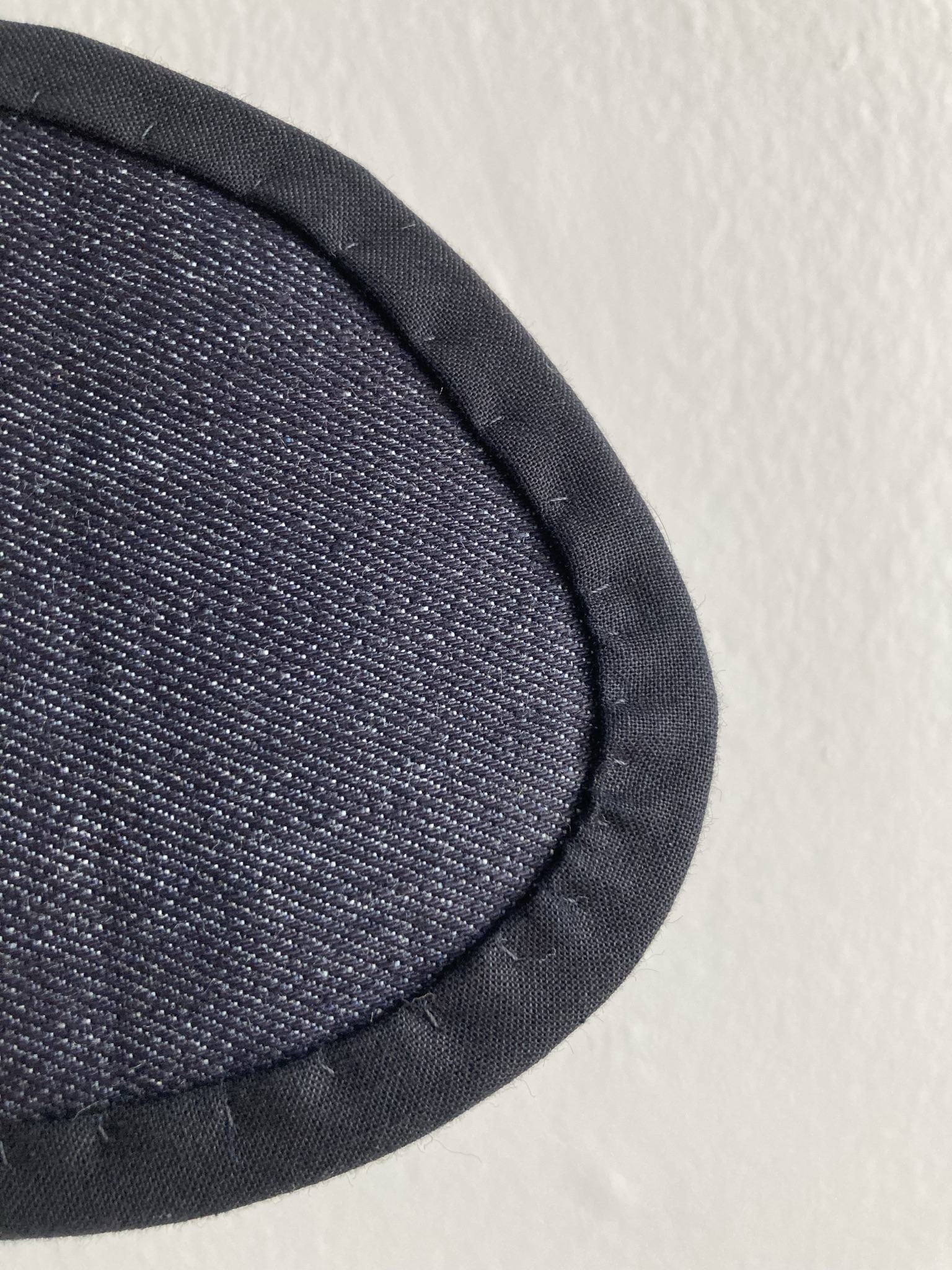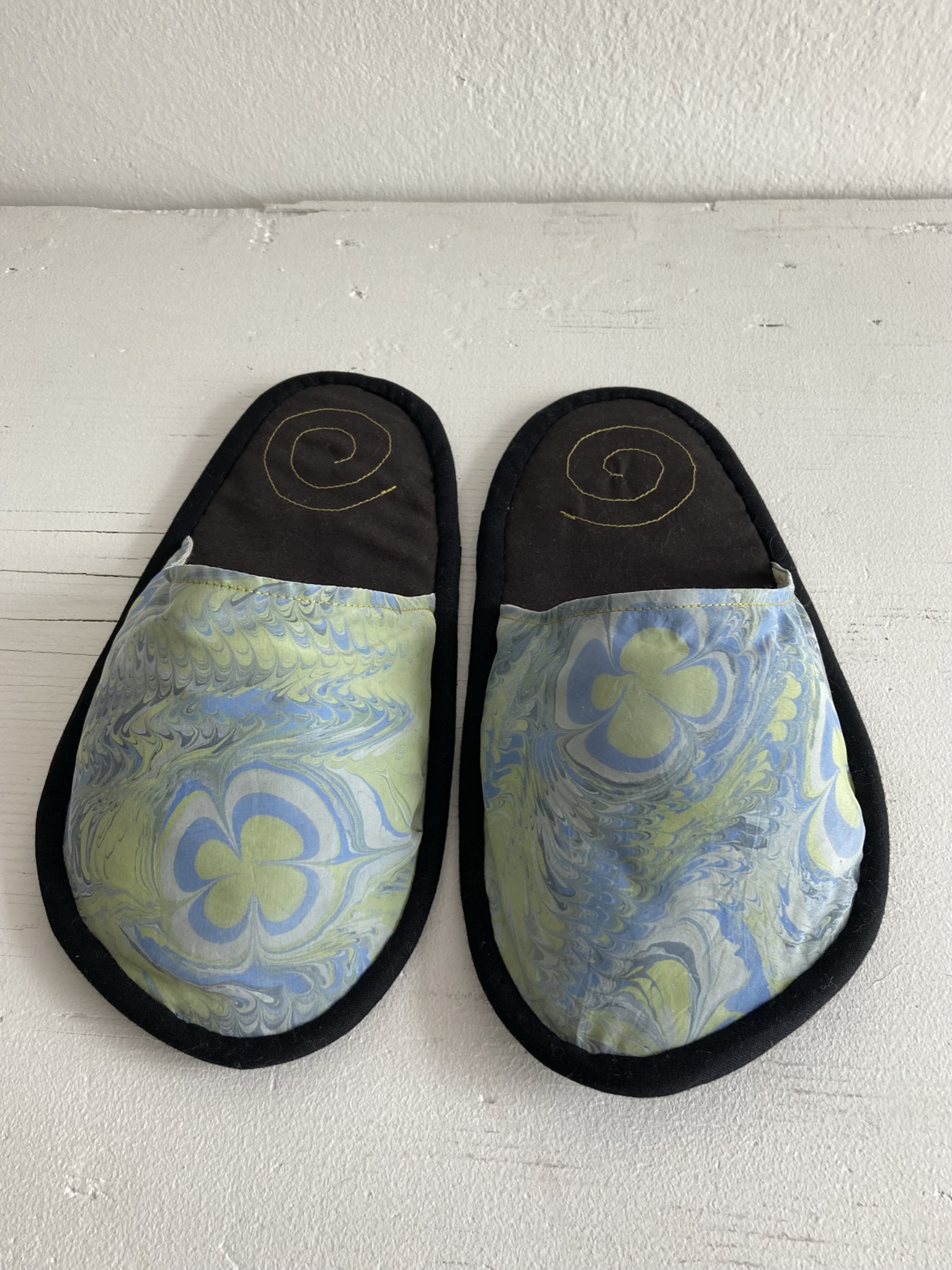 Pair no.1
$100 + shipping
silk-like fabric, cotton, recycled cotton stuffing, stabilizer, cotton batting, wool felt, denim
Length 8.75" | Widest part (ball of foot) 3.5" | Slipper opening (arch of foot) 2.25"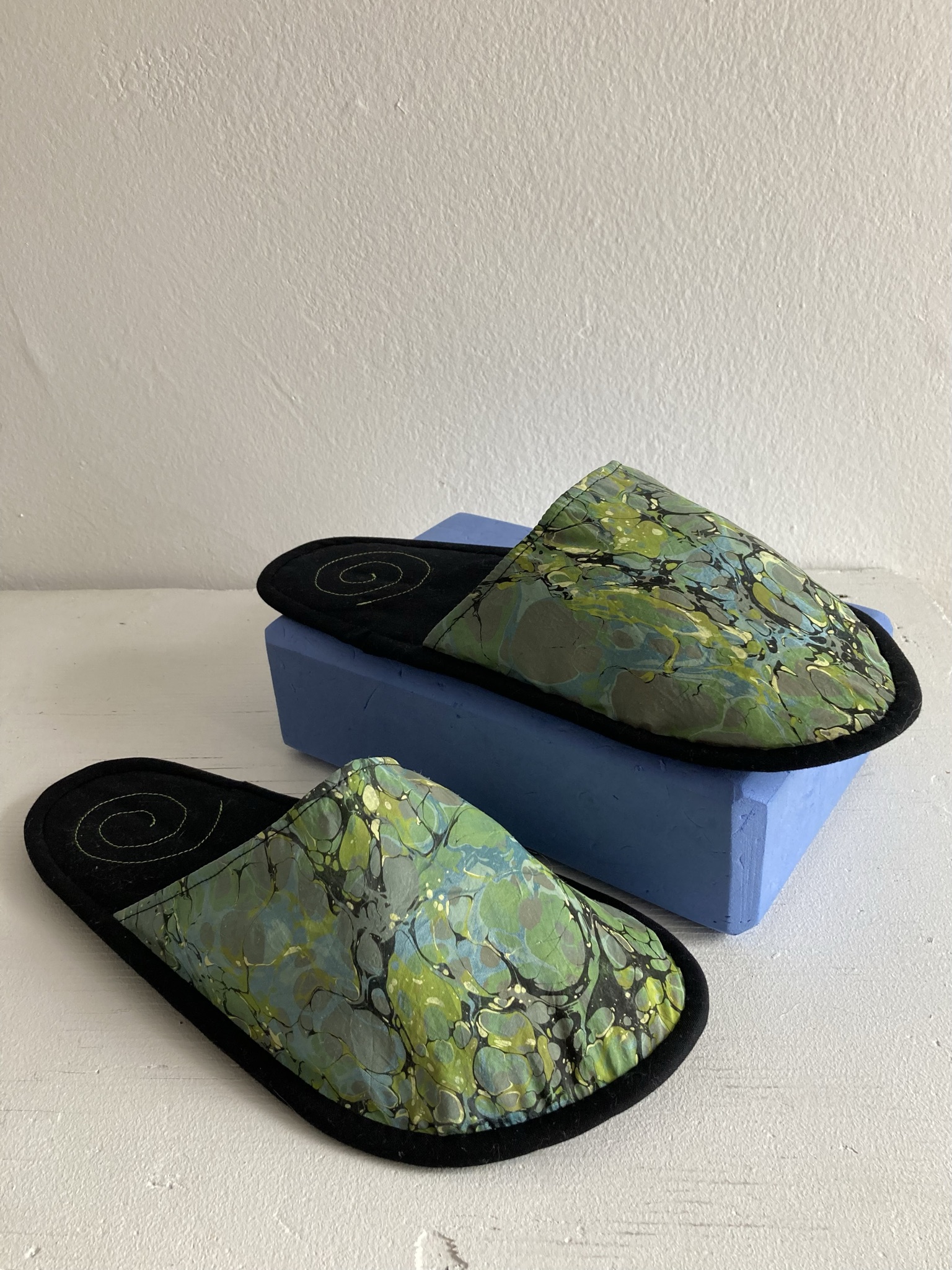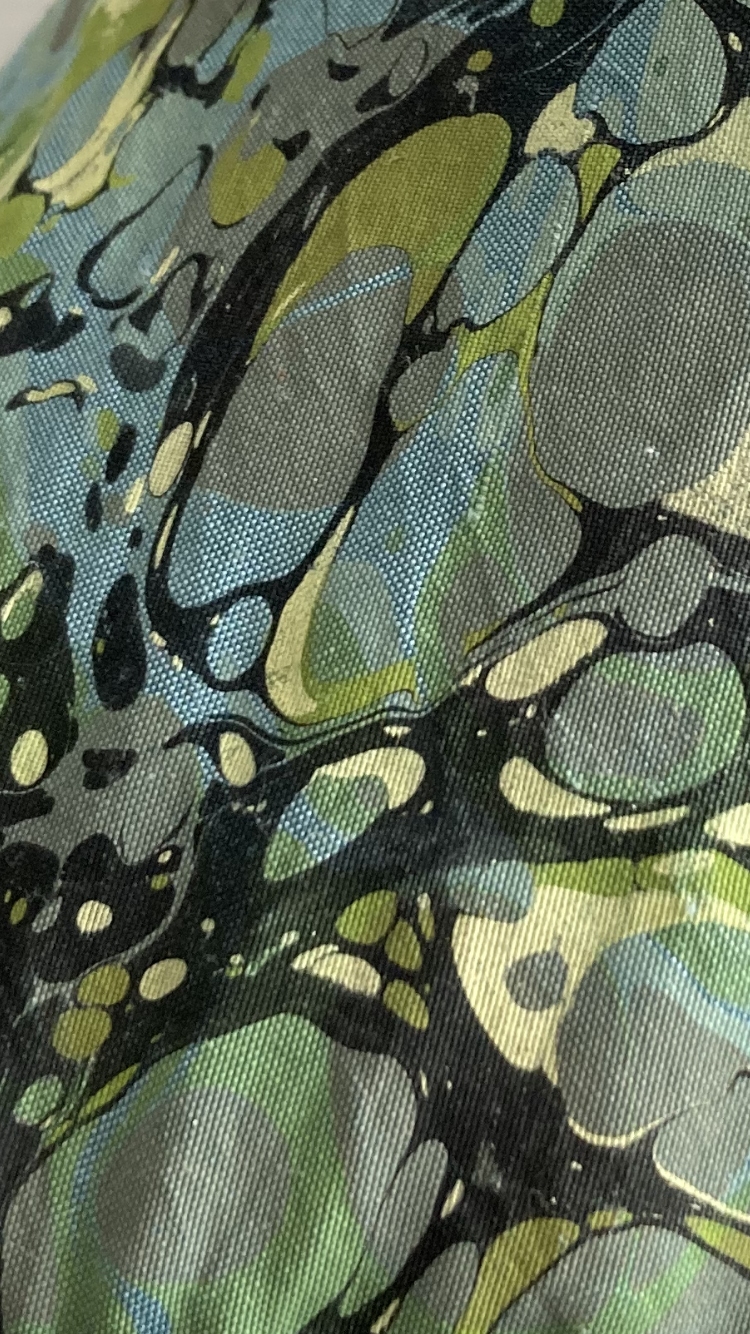 Pair no.2 ~ Double Marble
$120 + shipping
silk-like fabric, corduroy, recycled cotton stuffing, stabilizer, cotton batting, wool felt, denim
Length 10.5" | Widest part (@ ball of foot) 4" | Slipper opening (arch of foot) 3"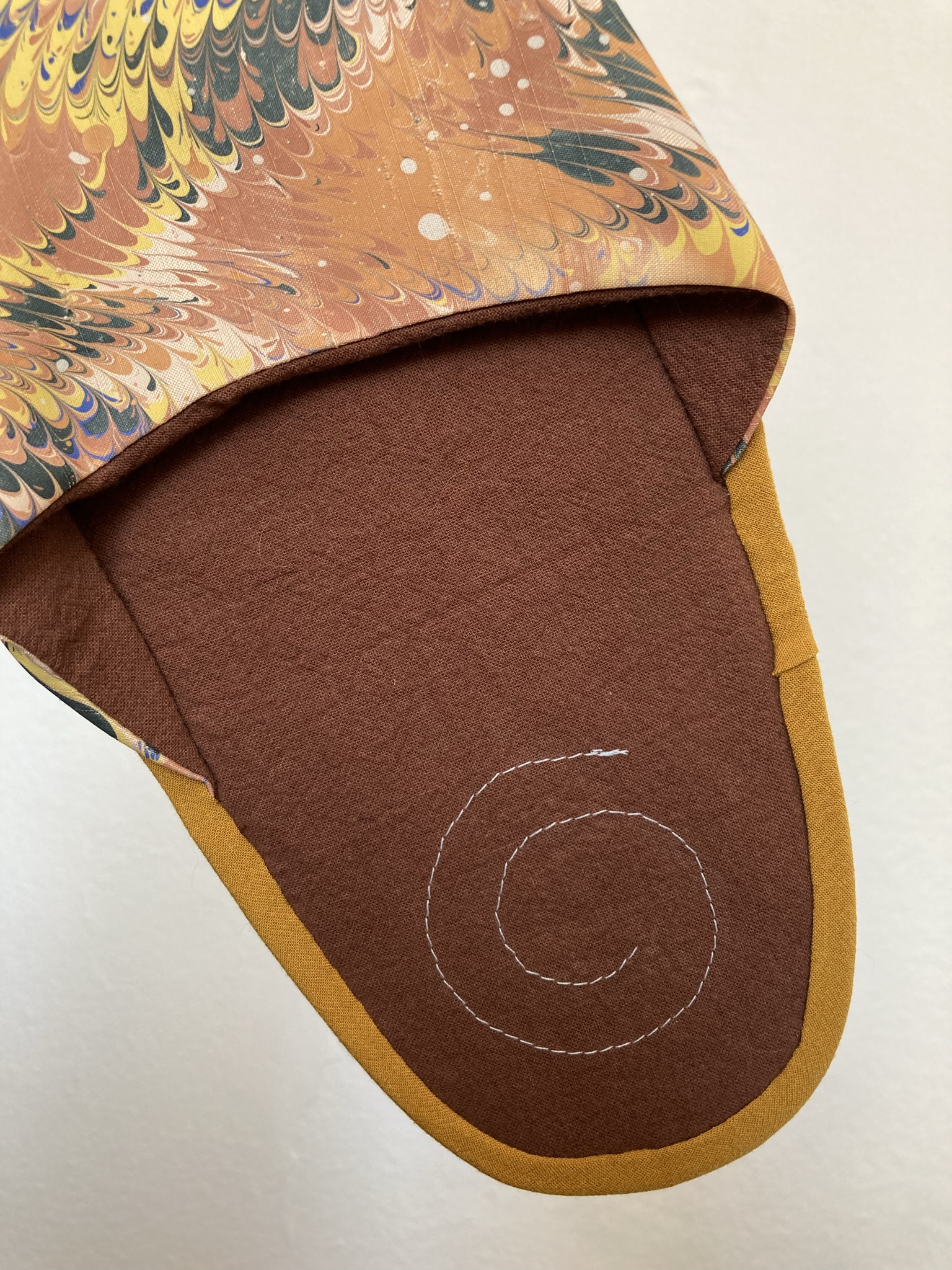 Pair no.3
$100 + shipping
silk, cotton, viscose/linen, recycled cotton stuffing, stabilizer, cotton batting, wool felt, twill
Length 10.5" | Widest part (@ ball of foot) 4" | Slipper opening (arch of foot) 2.75"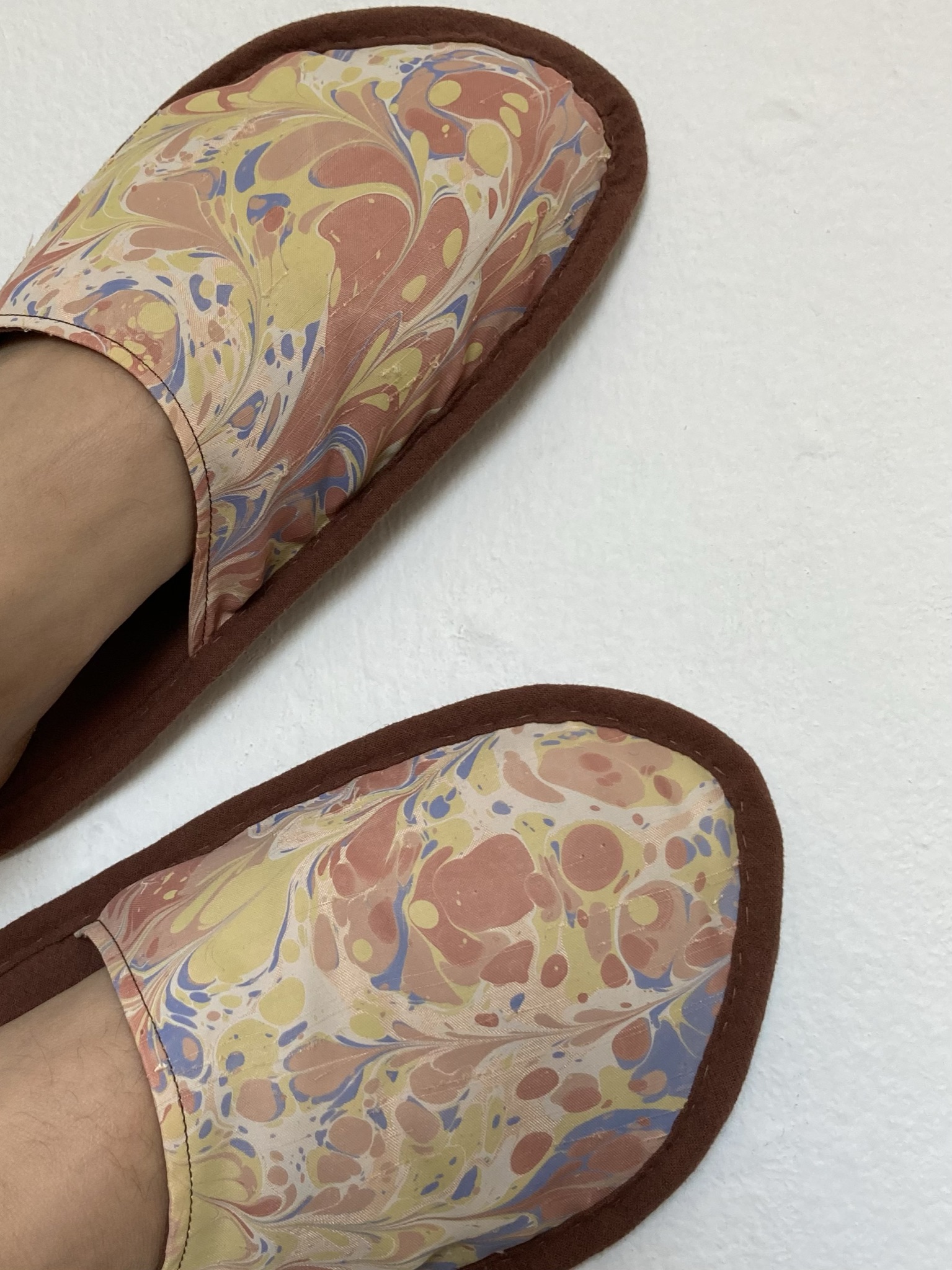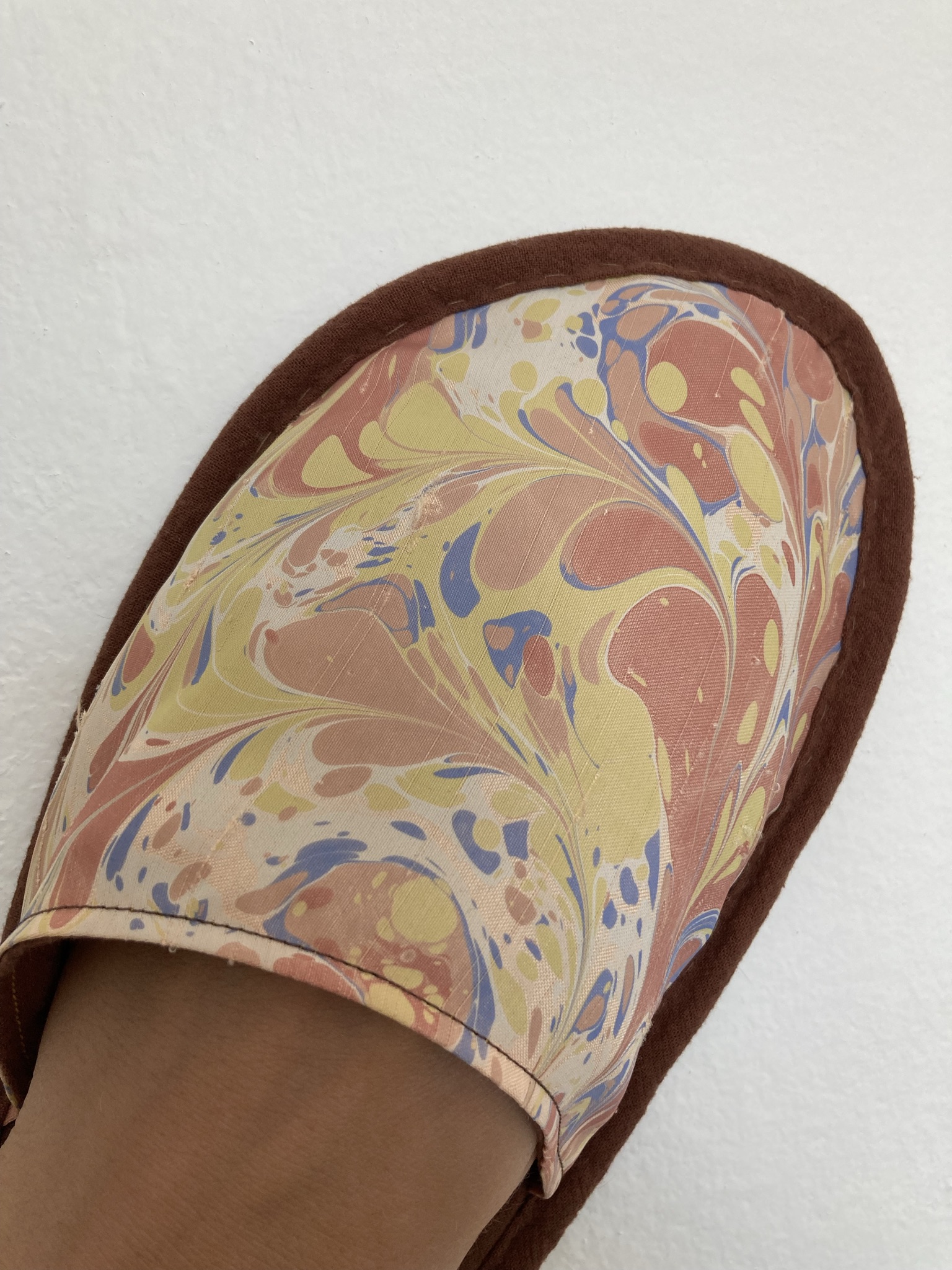 Pair no.4
$100 + shipping
silk, cotton, recycled cotton stuffing, stabilizer, cotton batting, twill
Length 9" | Widest part (@ ball of foot) 3.5" | Slipper opening (arch of foot) 2" | this pair best for narrow foot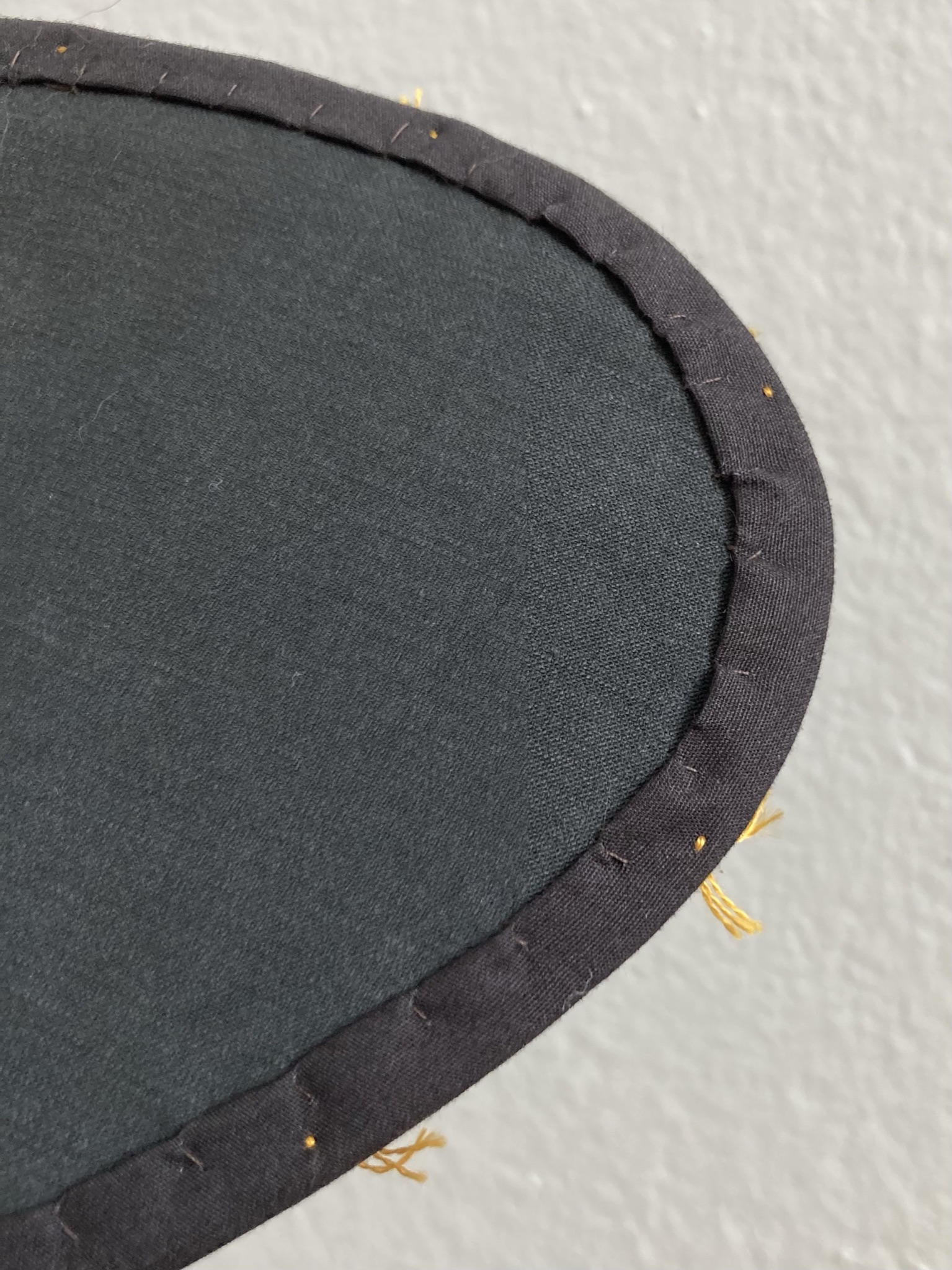 Pair no.5
$110 + shipping
silk-like fabric, cotton, recycled cotton stuffing, stabilizer, cotton batting, wool felt, twill
Length 10.5" | Widest part (@ ball of foot) 4" | Slipper opening (arch of foot) 2.75"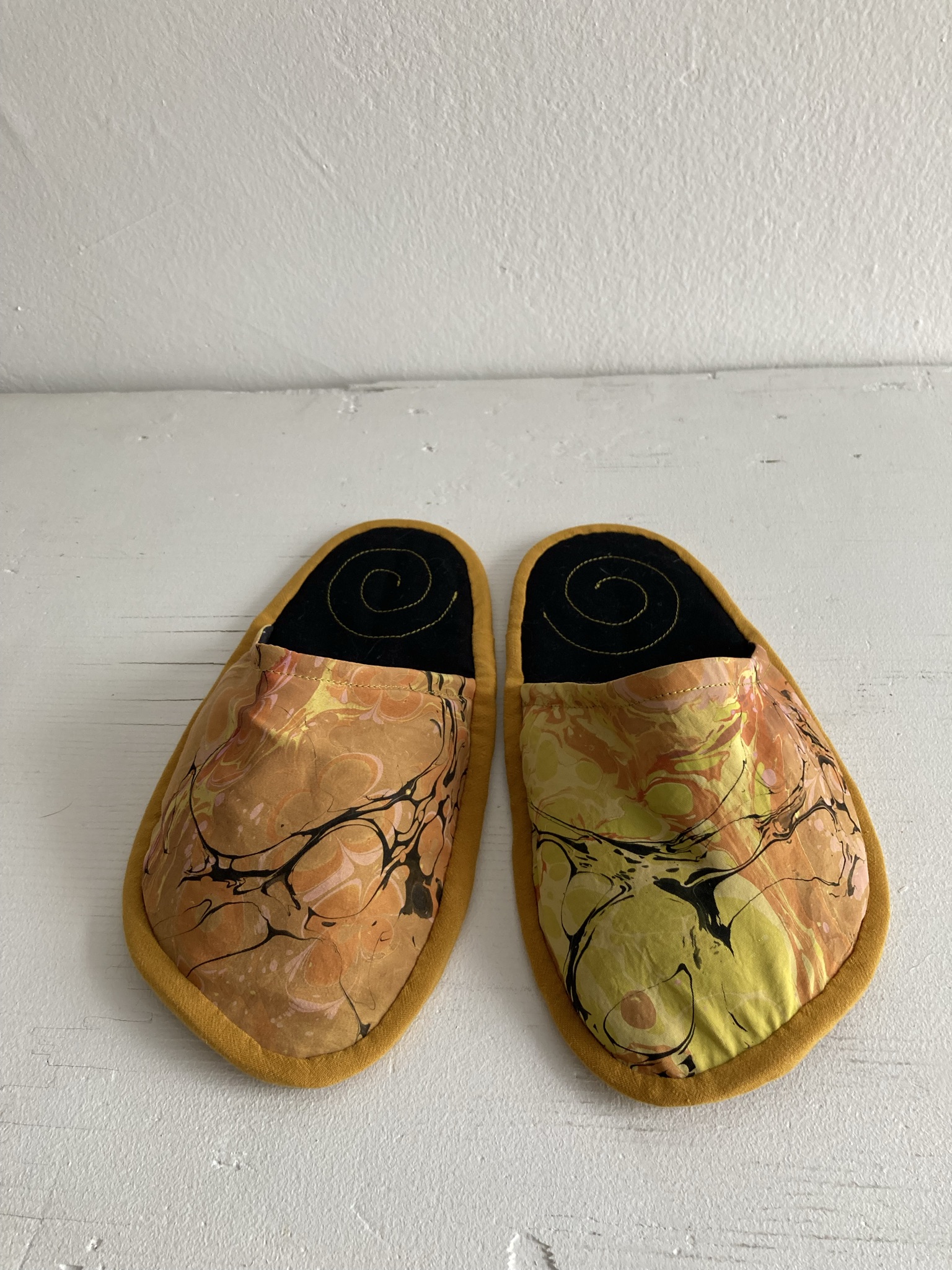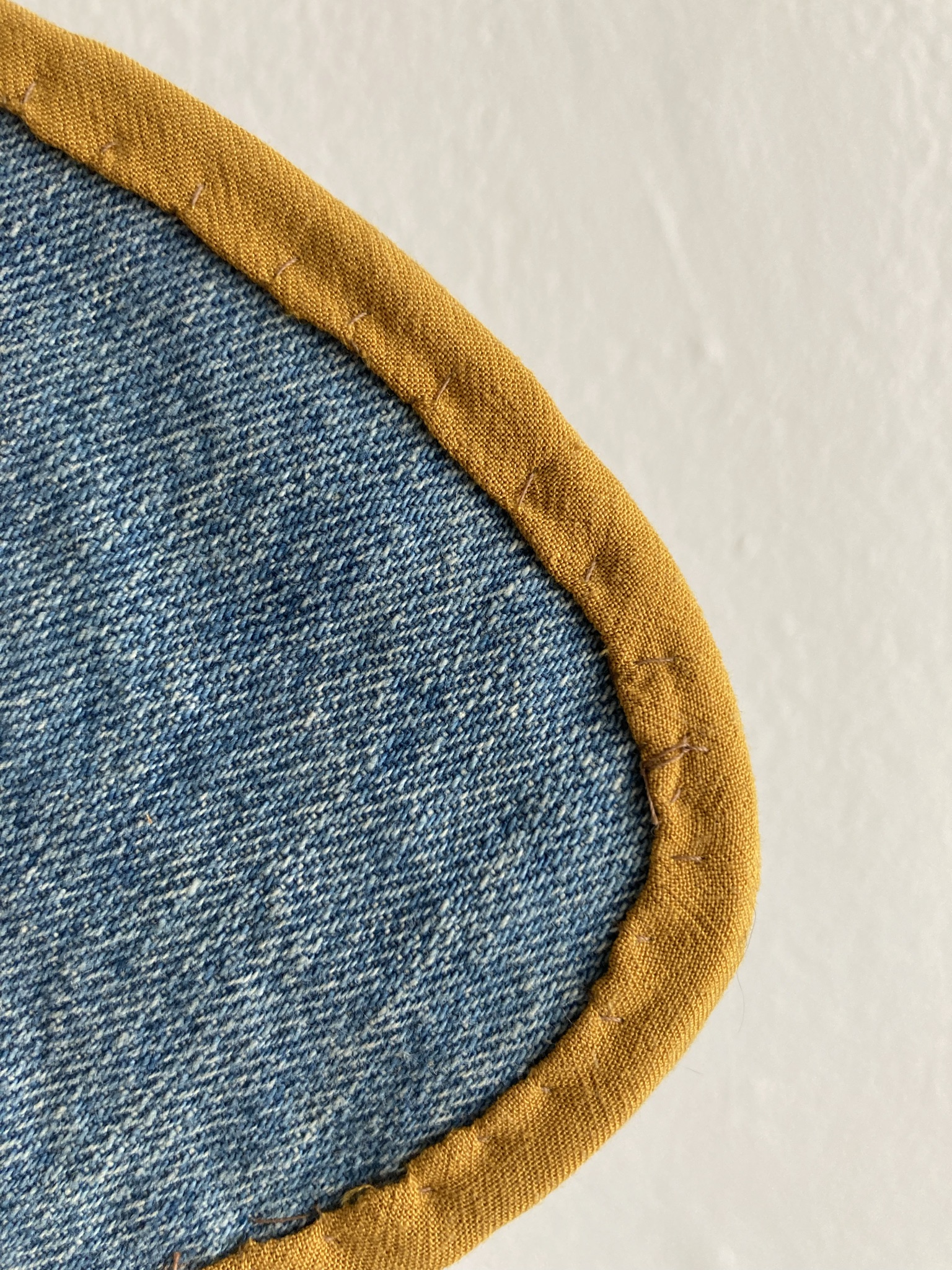 Pair no.6 ~ Double Marble
$120 + shipping
silk-like fabric, viscose/linen, cotton, corduroy, recycled cotton stuffing, stabilizer, cotton batting, wool felt, denim
Length 9" | Widest part (@ ball of foot) 3.5" | Slipper opening (arch of foot) 2.25"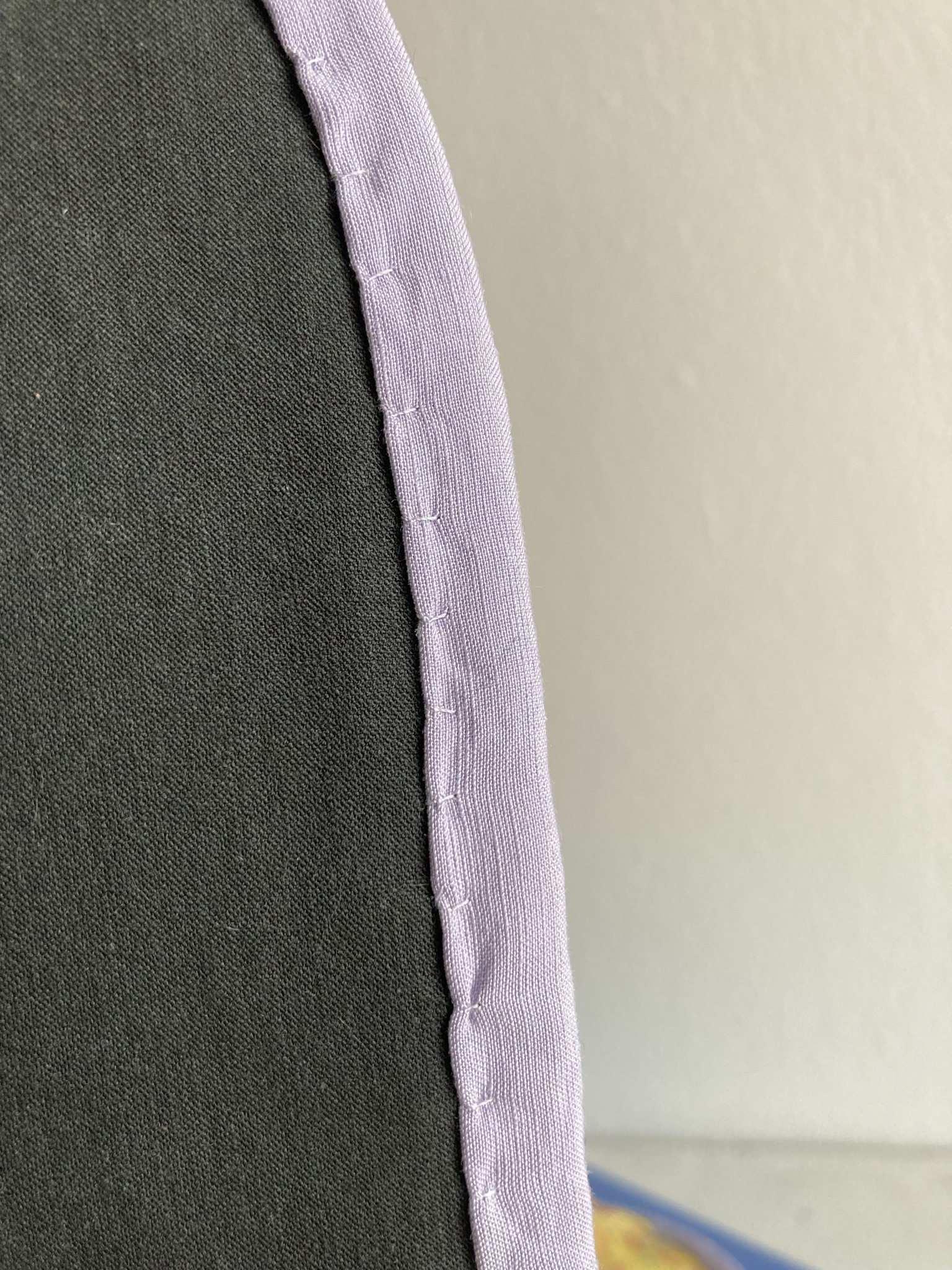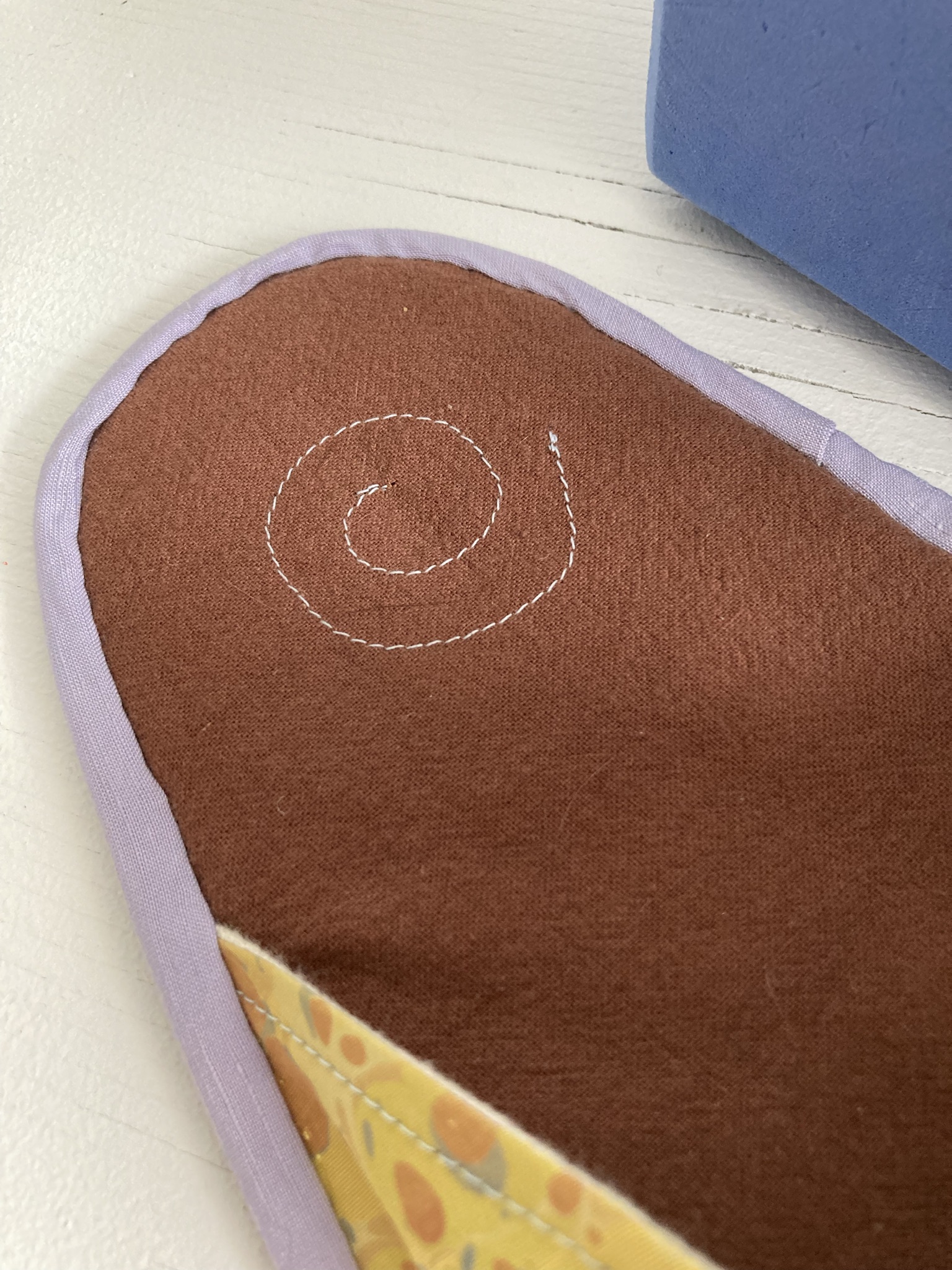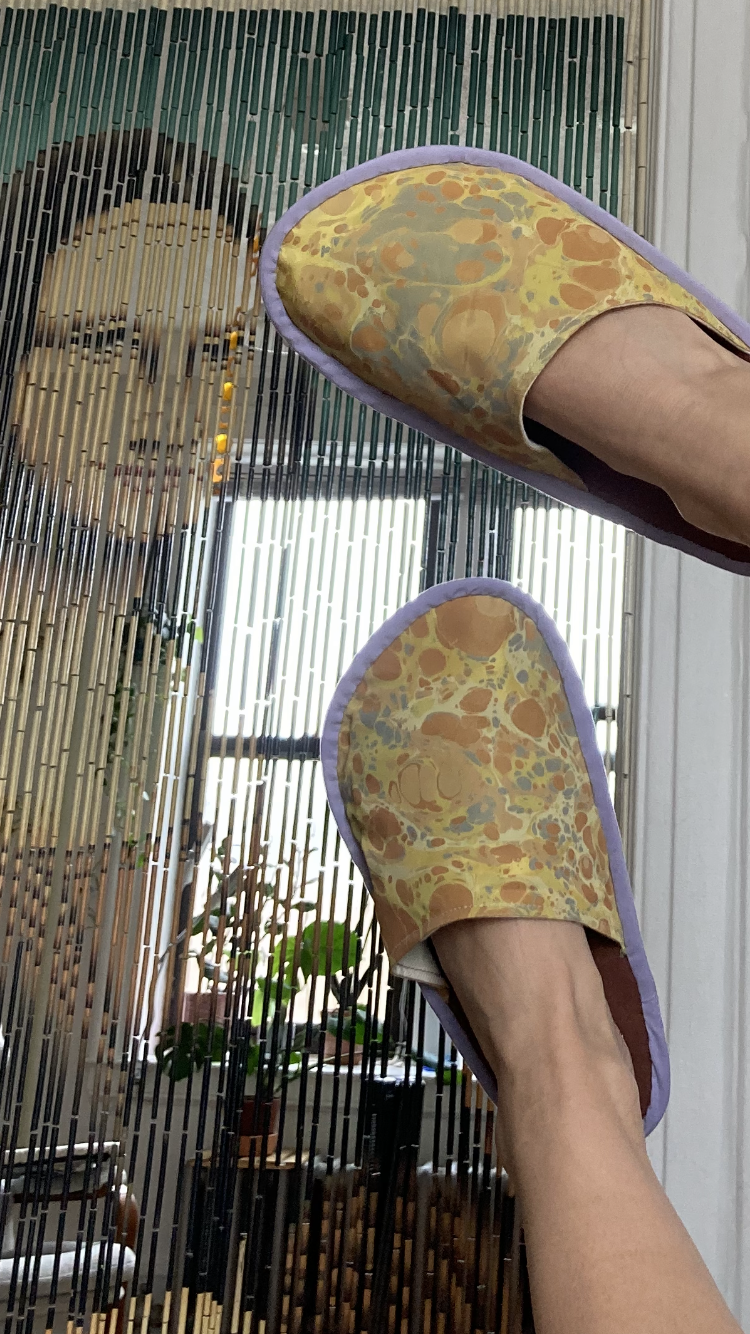 Pair no.7 - SOLD
$100 + shipping
silk-like fabric, viscose/linen, cotton, flannel, recycled cotton stuffing, stabilizer, cotton batting, wool felt, denim
Length 10.25" | Widest part (@ ball of foot) 3.75" | Slipper opening (arch of foot) 2.75"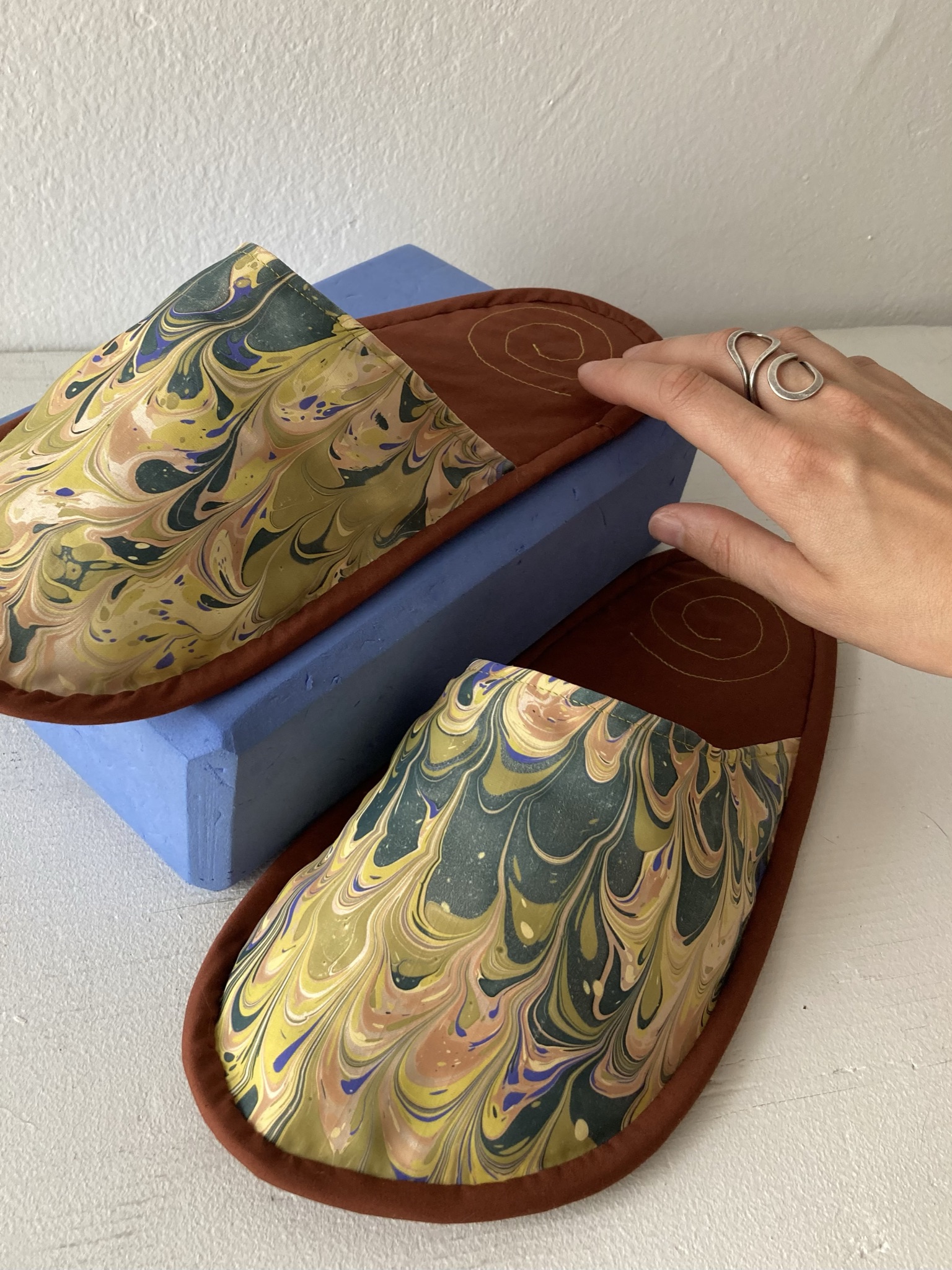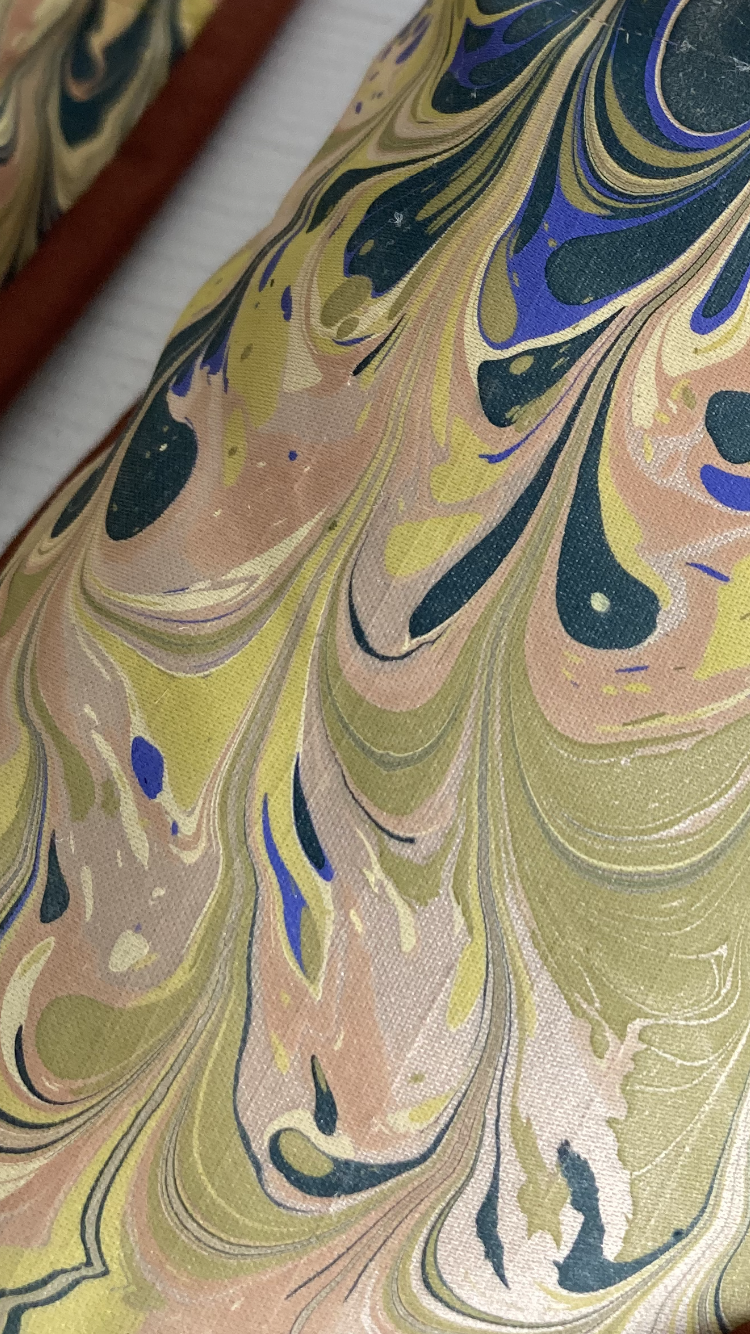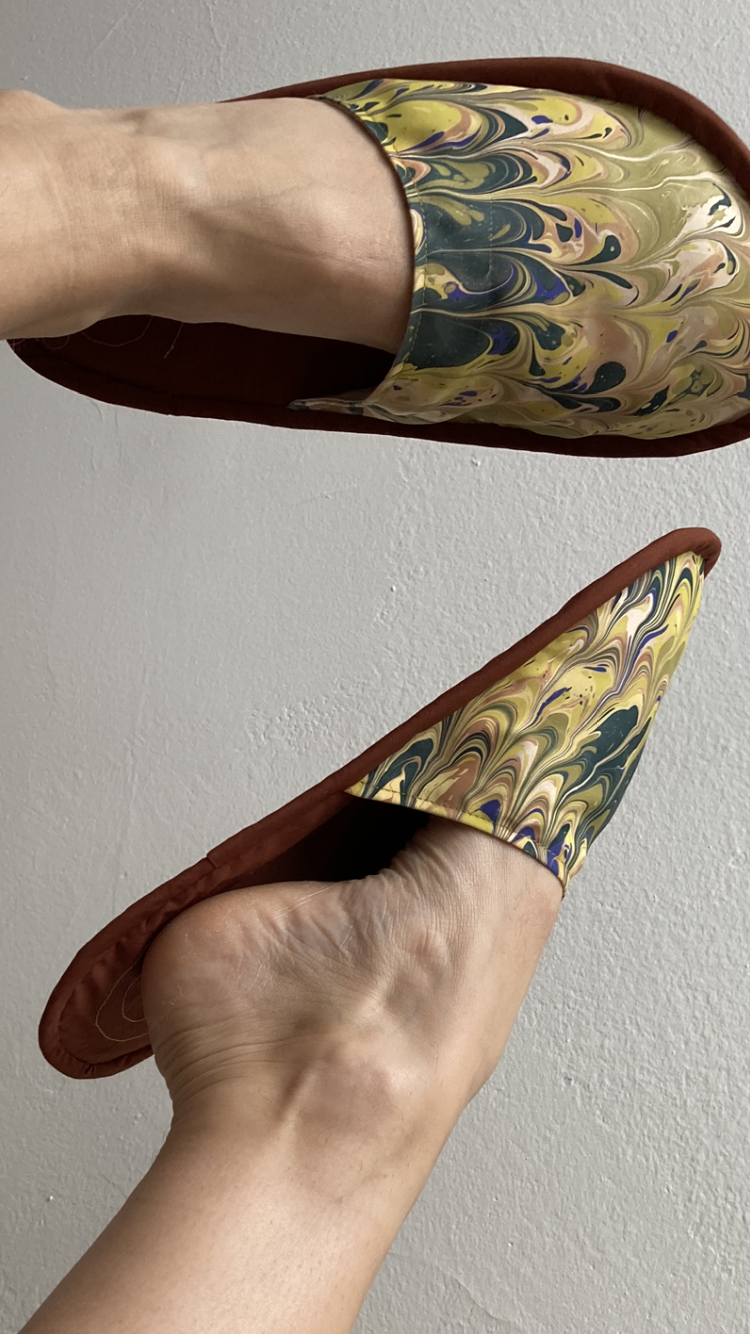 Pair no.8 - SOLD
$110 + shipping
silk, cotton, recycled cotton stuffing, stabilizer, cotton batting, wool felt, twill
Length 10" | Widest part (@ ball of foot) 3.75" | Slipper opening (arch of foot) 2.25"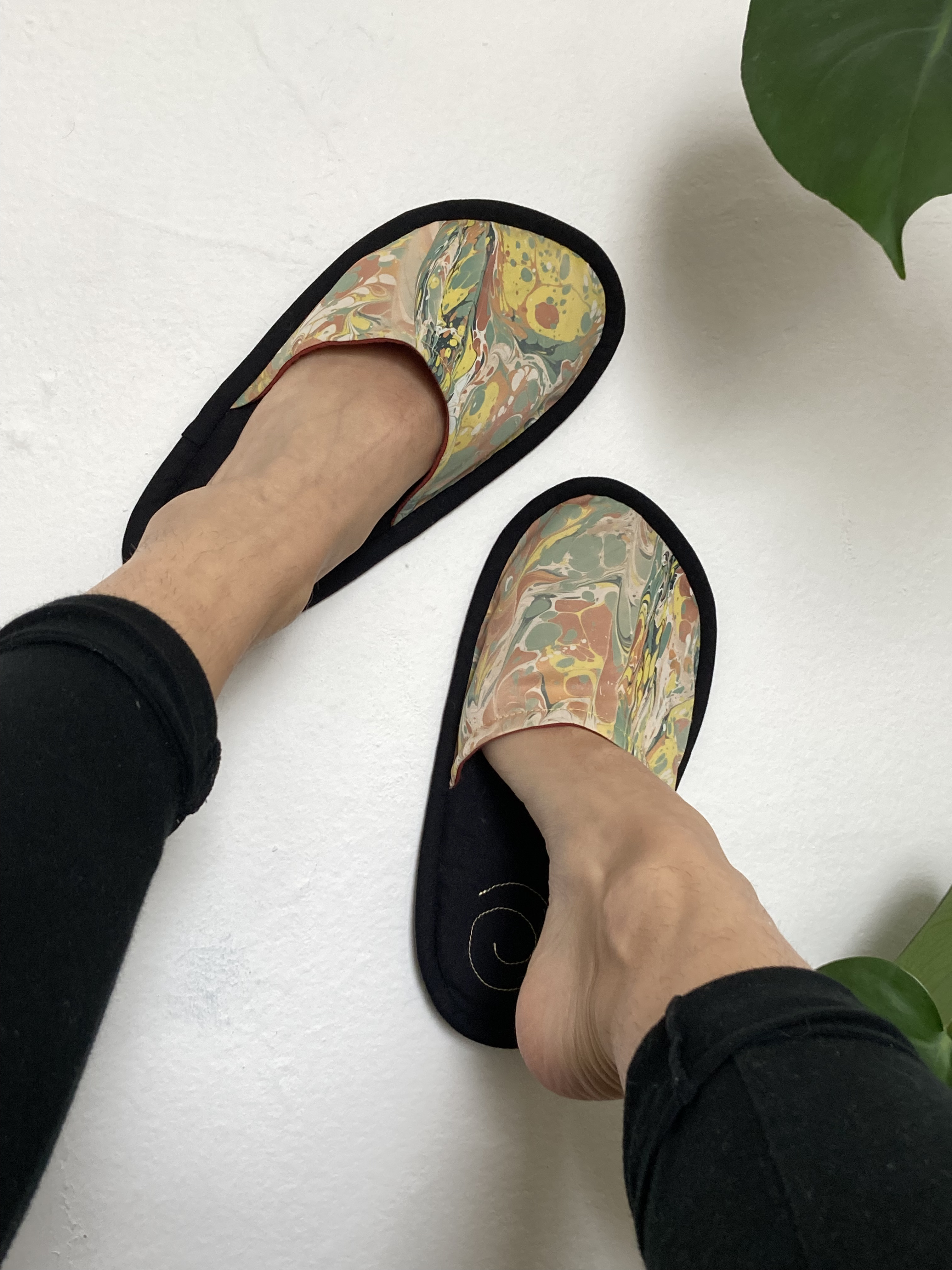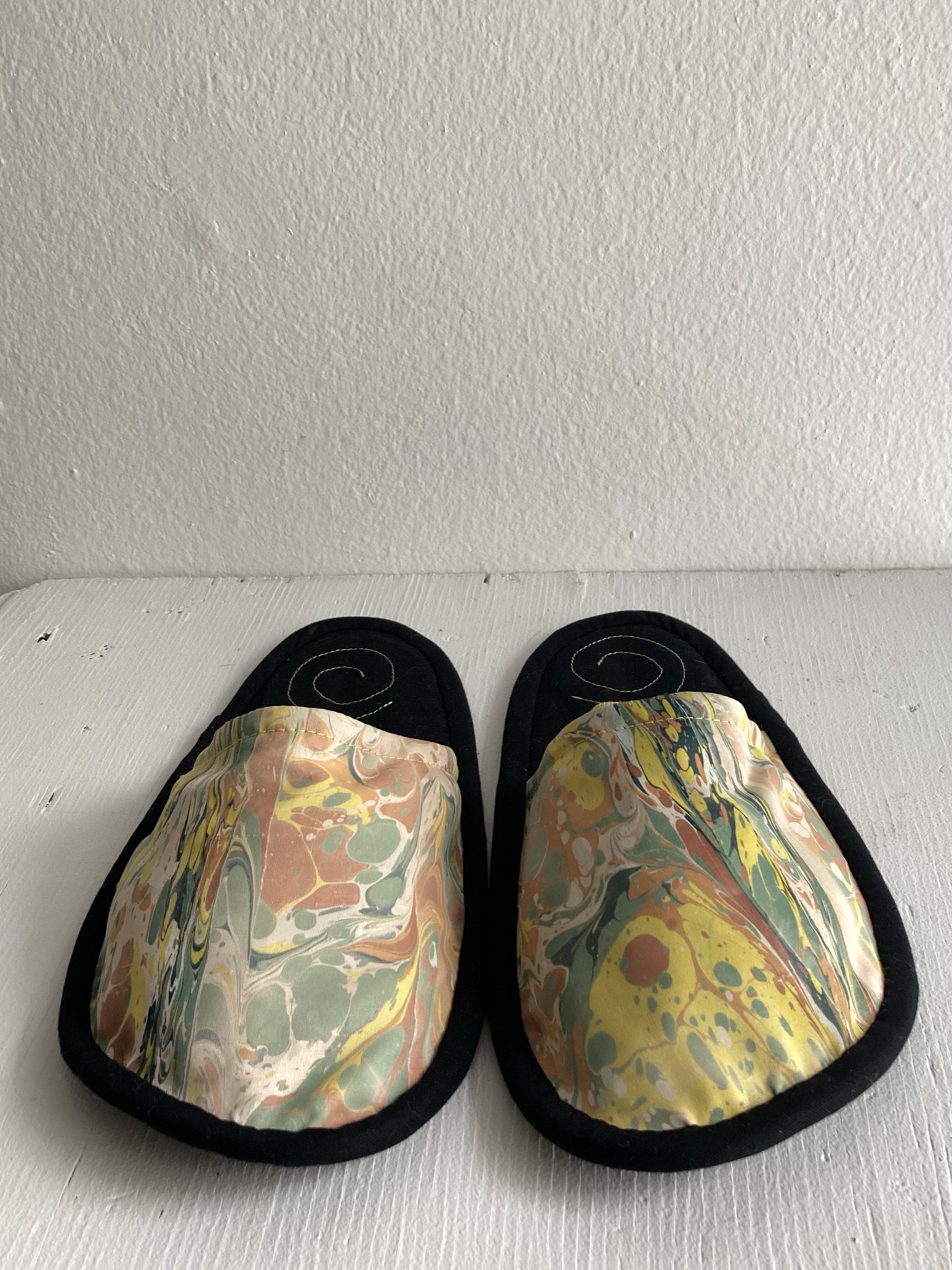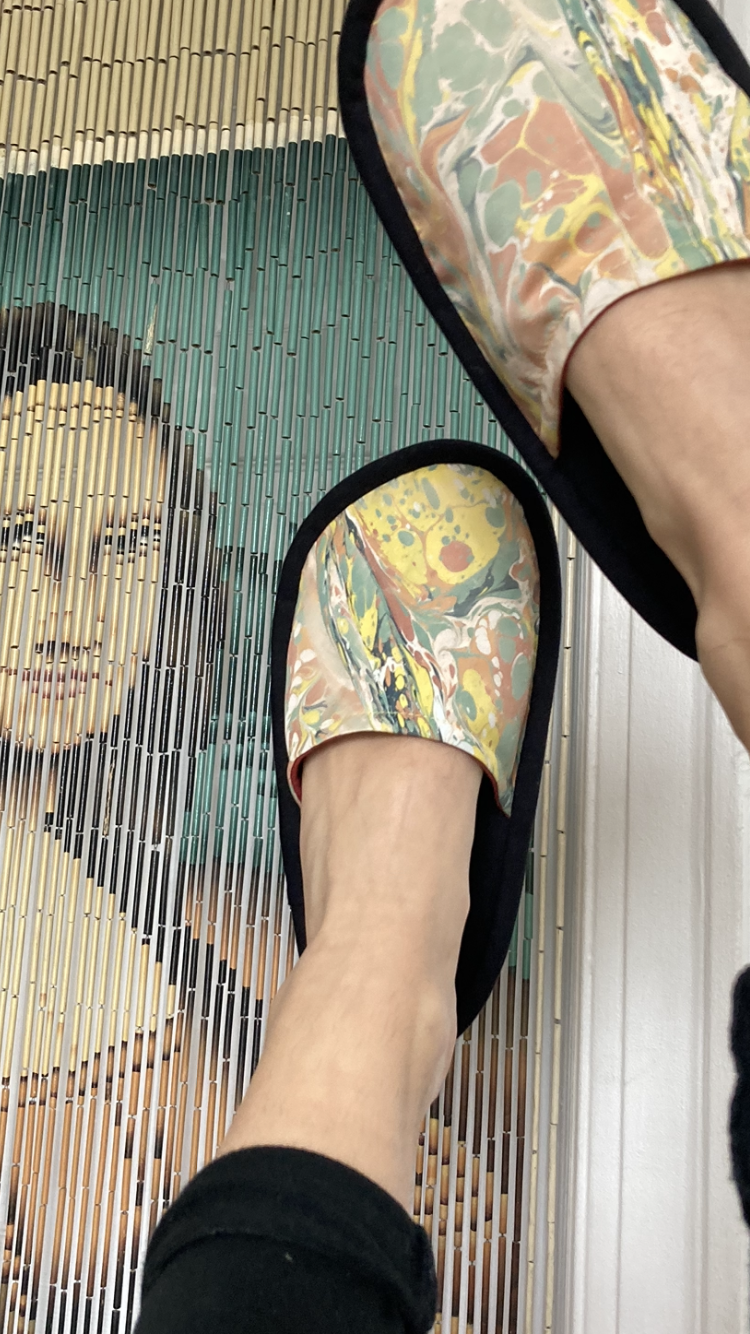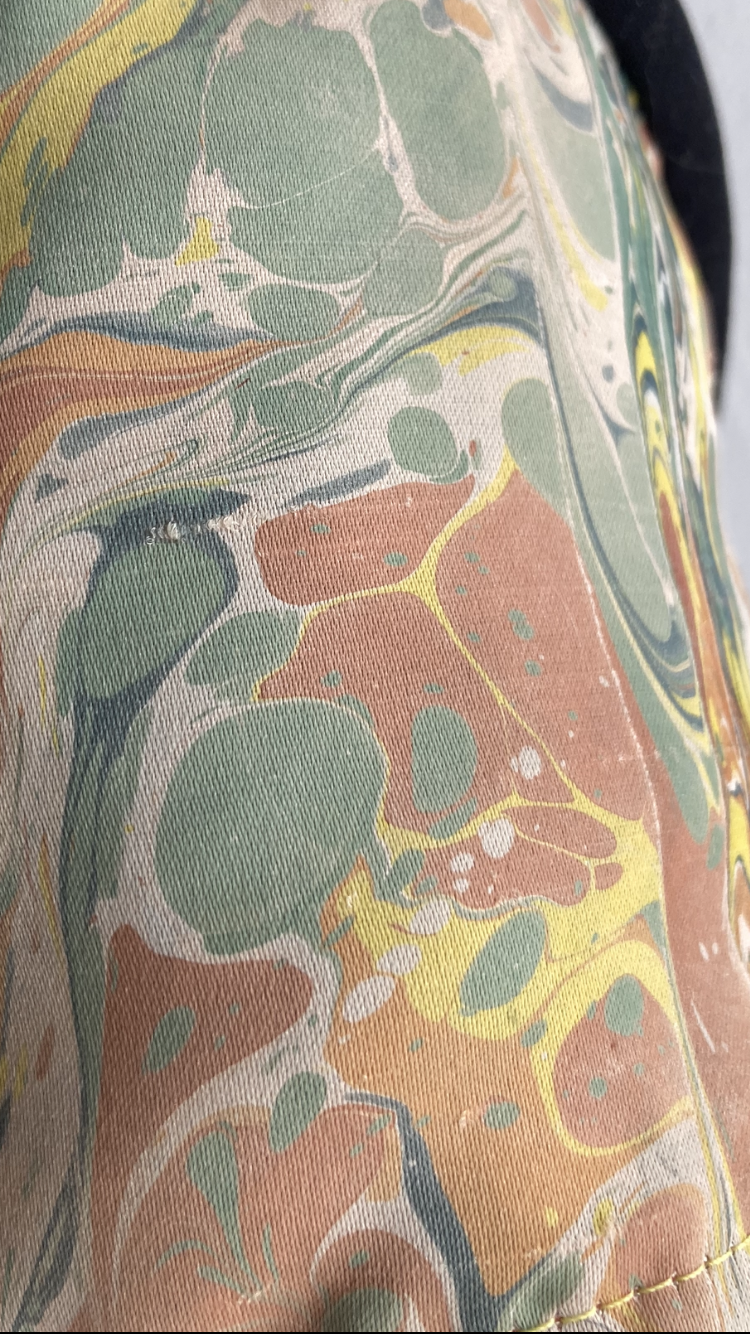 Pair no.9 - SOLD
$110 + shipping
silk, cotton, recycled cotton stuffing, stabilizer, cotton batting, wool felt, denim
Length 9.25" | Widest part (@ ball of foot) 3.5" | Slipper opening (arch of foot) 2"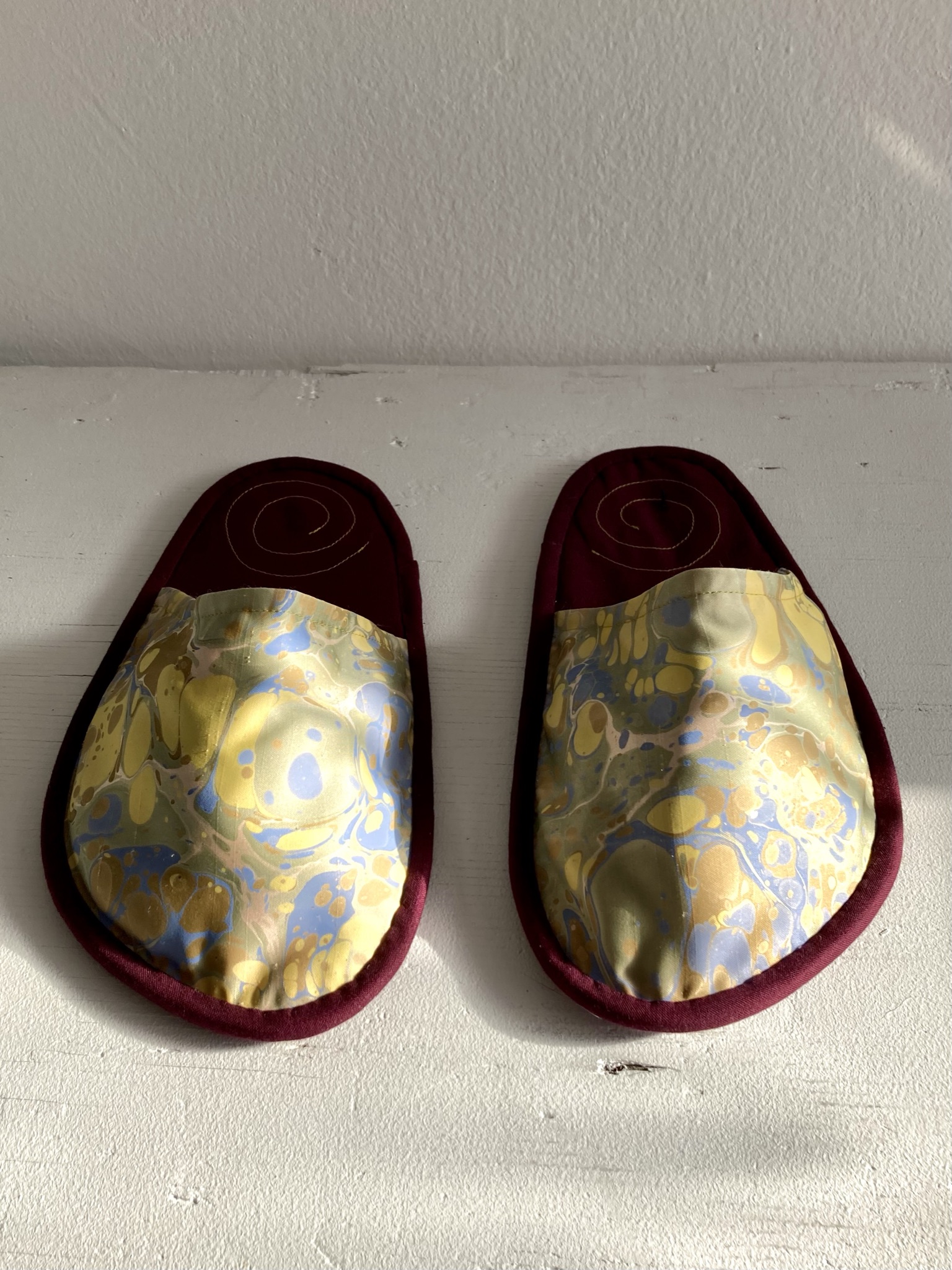 Pair no.10 - SOLD
$100 + shipping
silk, cotton, recycled cotton stuffing, stabilizer, cotton/bamboo batting, denim
Length 9.25" | Widest part (@ ball of foot) 3.5" | Slipper opening (arch of foot) 2.25"
Pair no.11 - SOLD
$100 + shipping
silk-like fabric, cotton, recycled cotton stuffing, stabilizer, cotton/bamboo batting, denim
Length 9.25" | Widest part (@ ball of foot) 3.5" | Slipper opening (arch of foot) 2.25"
Pair no.12
$100 + shipping
silk, cotton, recycled cotton stuffing, stabilizer, cotton batting, denim
Length 9.75" | Widest part (@ ball of foot) 3.75" | Slipper opening (arch of foot) 2.5"